Our products are used in many areas of industry
As an innovative supplier to industry, we specialize in the development, construction, tool making and the production of molded parts made of plastic, silicone and rubber, which come into use in the electrical and energy engineering, automotive industry, in machine, plant and apparatus engineering. For example, protective caps and cable terminations made of rubber and silicone are used in the low, medium and high voltage range to isolate electrical components and protect them from the elements.
For the automotive industry, we manufacture high-quality rubber products for engines, bodywork, headlights and other parts of the vehicles. Here – and similarly in other industrial sectors – it is particularly important to meet the high requirements of the manufacturers, and to respond to queries promptly through after-sales service and to deliver spare parts just in time.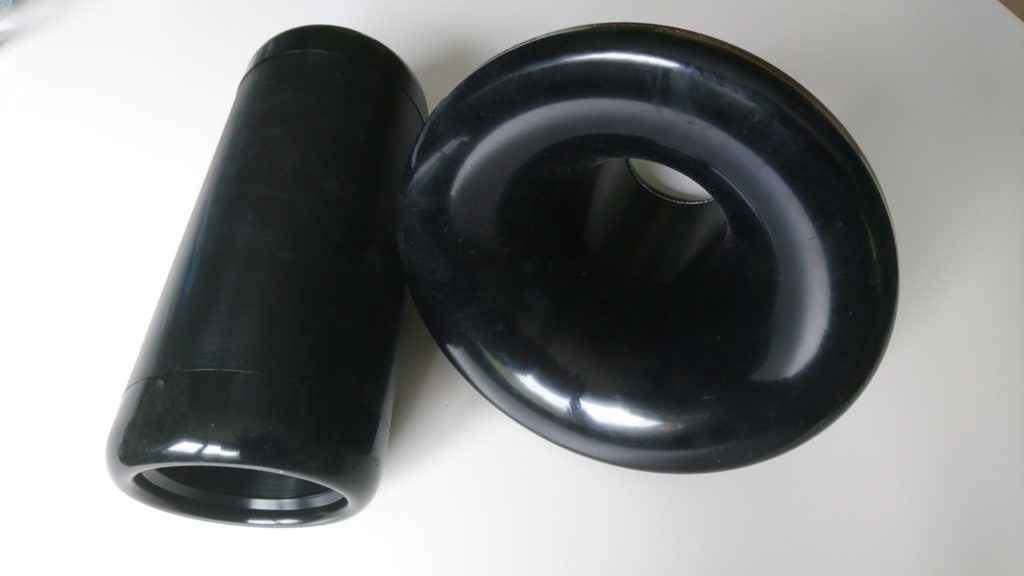 Conductive components for electrical engineering
KET Kunststoff- und Elasttechnik GmbH produces conductive components made of rubber and silicone for low, medium and high voltage technology. These include, for example: outer and central electrodes, deflectors, field control elements and field control funnels for homogenizing electrical field lines and smoothing sleeves. Protective caps also fall into this area. These, mostly insulating, parts can, however, also consist of conductive material with a non-conductive sheath. With all of these products it is very important to adhere to the specified separations and tangential transitions. Customer requirements such as "burr-free" – a shape without edges, shoulders and electrically relevant transitions – are not foreign words for us. We meet high requirements through our extensive know-how in this area.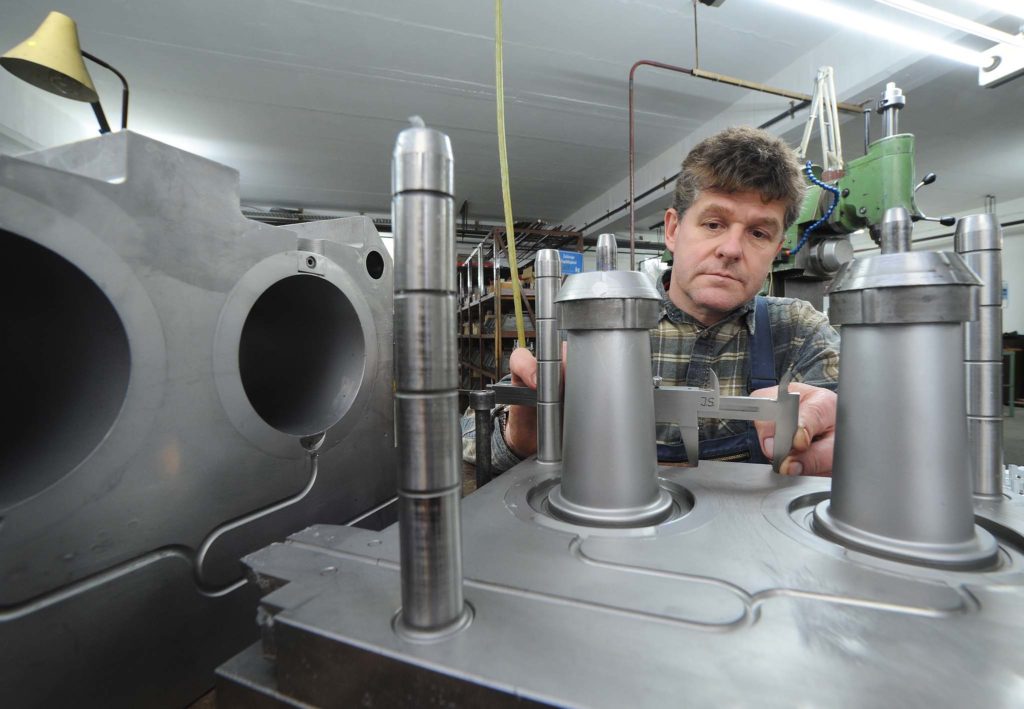 Insulating components for electrical engineering
We manufacture insulating components made of rubber and silicone for low, medium and high voltage technology. These include: Insulator screens and insulators, protective caps and insulating cable connectors. Cable terminations are used in high and medium voltage technology. They are intended to prevent moisture or dirt from getting between the components of the cable, and they also ensure electrical insulation. Since voltages of more than 1,000 volts (1 kV) flow in high-voltage technology, compliance with exact specifications is of particular importance.
We produce for various industrial sectors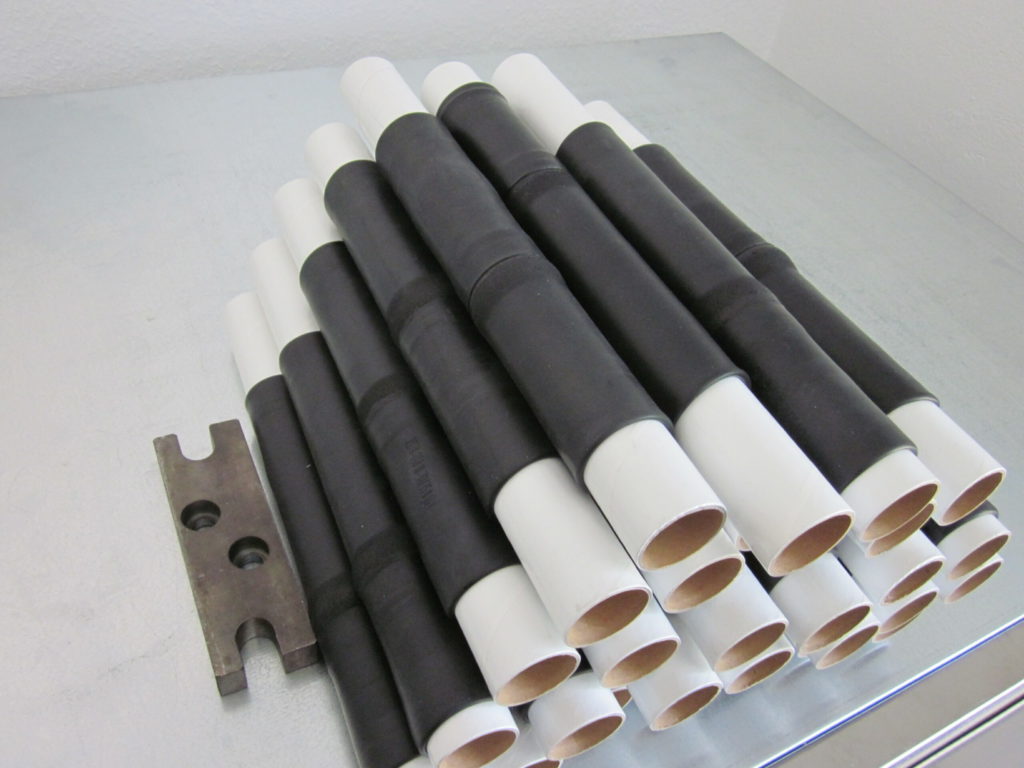 We also manufacture our high-quality molded parts made of plastic, rubber and silicone for other industrial sectors such as the beverage industry, mining, pipeline construction, the construction of scientific devices, water and wastewater treatment, energy and heat generation. For these industrial sectors we manufacture the following products, among others: grommets, plugs, sleeves, gaskets, plate heat exchanger gaskets, components for the beverage and food industry as well as keyboard covers.
In doing so, we meet the special requirements of the application-specific material selection and molded part design. For example, we manufacture in accordance with the strict regulations of the KWT (approval for drinking water applications) or the FDA (approval according to the American food standard).