We process silicone, plastic and rubber by injection molding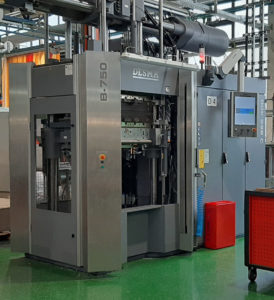 KET Kunststoff- und Elasttechnik GmbH processes silicone, plastic and rubber into molded parts. We process rubber qualities such as EPDM, NBR, SBR, CR, ACM, NR, FPM, IIR, MVQ and LSR as well as HTV materials. When it comes to silicone, we rely on types from the manufacturers WACKER, DowCorning, Momentive and Nusil. Typical brands: Powersil, Elastosil, Silpuran, Sylgard, Addisil, Sil etc.
Depending on the respective application, the materials have been approved by the automotive and drinking water industries.
In the field of medical products, we process specially approved types, which ensures that the applicable requirements (biocompatibility, cyotoxicity, …) are reliably met (Wacker Silpuran, NuSil 5960 and many more).
Some of our processes are designed to be fully automatic. Should this not be necessary or not work, trained staff is available and the quality requirements are constantly enforced.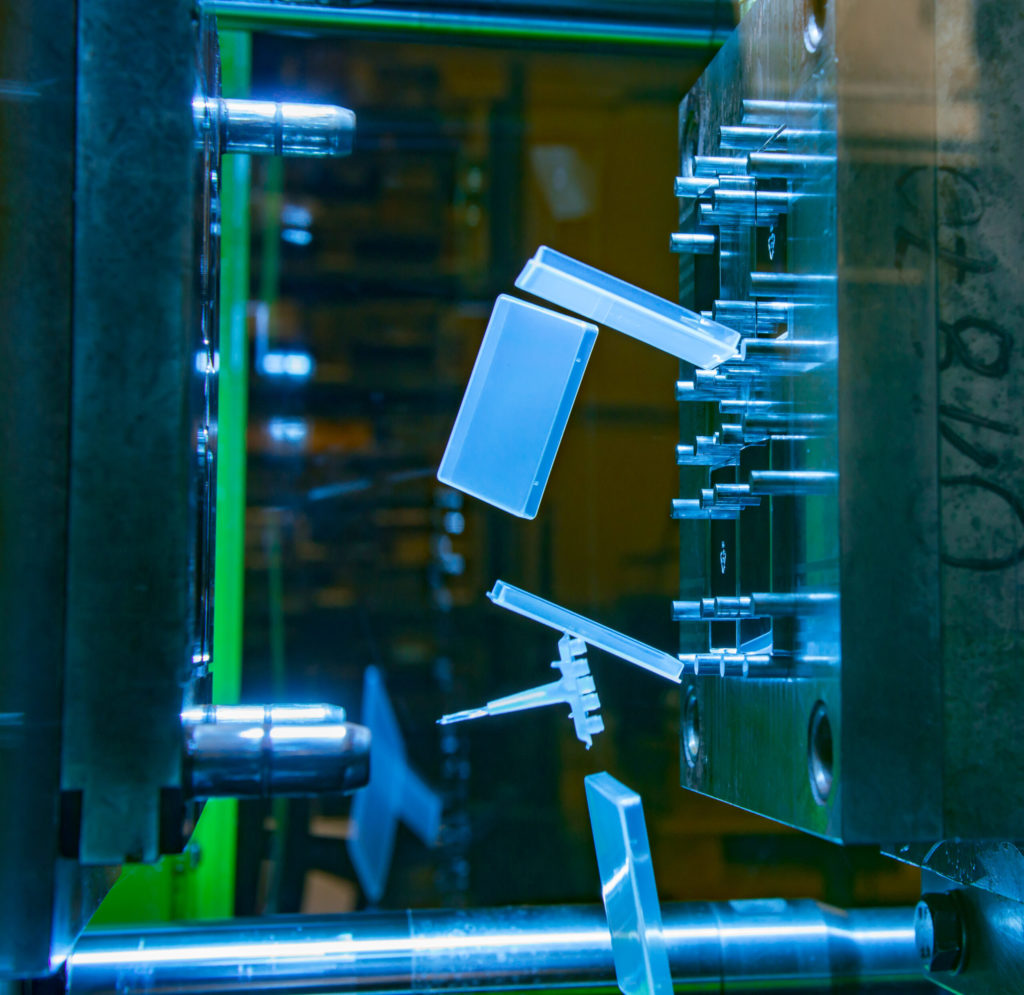 For products that still have to be assembled afterwards, we have long-standing staff in the final processing, they take care of the finishing touches and ensure the quality of the final assembly.
With our development team there is the possibility to develop new products and manufacturing processes. We support our customers with part / tool design. In doing so, we take into account the requirements of the respective technology and ensure the best result for both sides.
With our two clean rooms, we are able to manufacture products for sensitive applications. The processing of LSR and plastics under strict hygienic conditions is part of our day-to-day business. Our series system for the production of modern wound grids from liquid silicone is unique. The additive manufacturing principle is similar to plastic 3-D printing, but was completely developed in-house and is subject to patent protection.
KET Kunststoff- und Elasttechnik GmbH produces molded rubber parts using the injection molding process with machines in the clamping force range from 350 kN to 4000 kN. Our production concept enables the production of small parts in the one-gram range up to parts with a weight of six kilograms.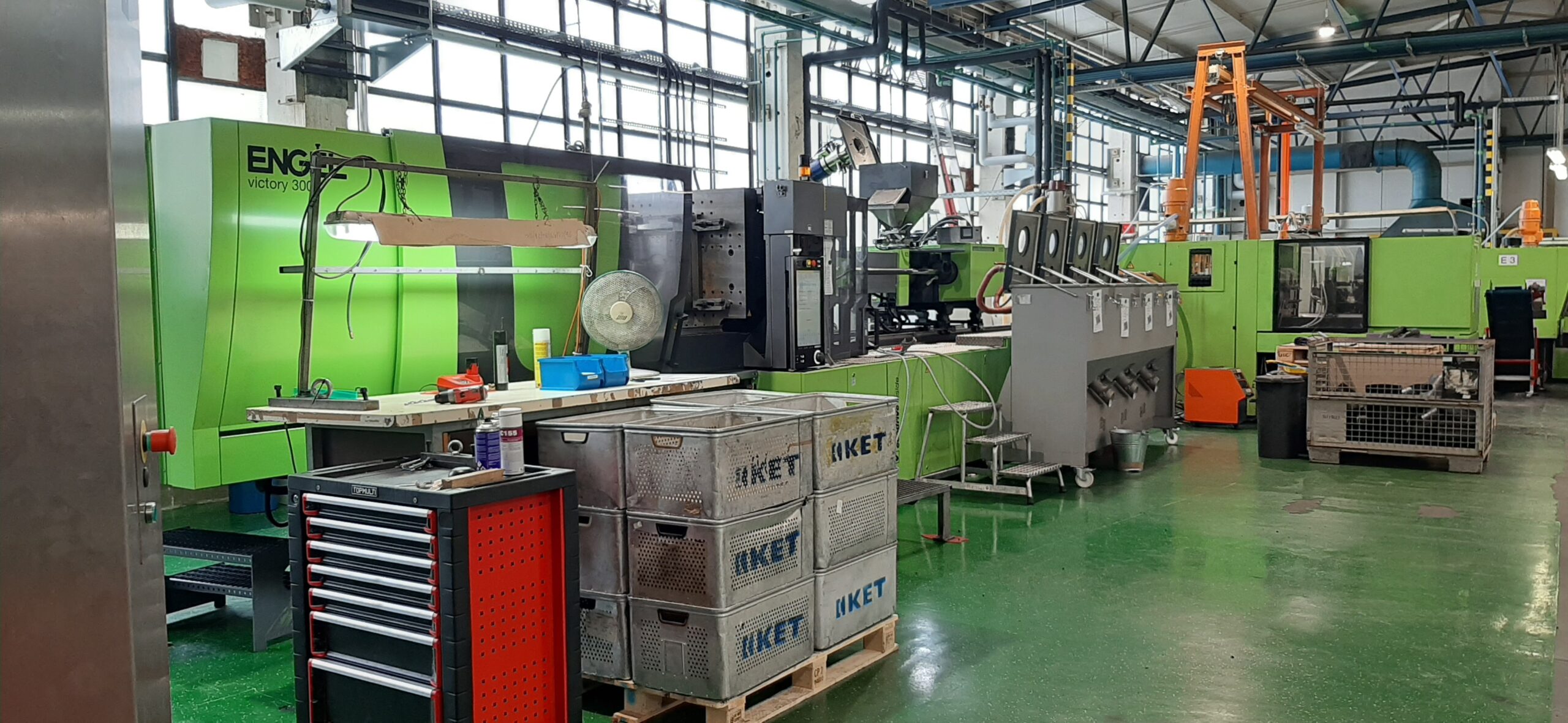 We have special competencies in following areas
Clean room production
We have trained staff in the area of ​​clean room production. Our clean room zone concept currently takes into account the production of class 1 sterile and class 2a products. Production takes place in clean room class 8 according to DIN ISO 14644 (class 100,000 according to US standard FS 209 E), partially in class 7 (10,000). We manufacture in a class D clean room and have expandable assembly and production areas.
We have an Engel Techtory in the area of LSR processing. If required, a separate clean room area can be used for the production of plastic articles due to a clean room cabin located therein.
Liquid silicone injection molding
Silicone rubbers have been processed at the Liegau-Augustusbad site since 1984. Our liquid silicone injection molding systems work in ranges from 250 to 4000kN clamping force.